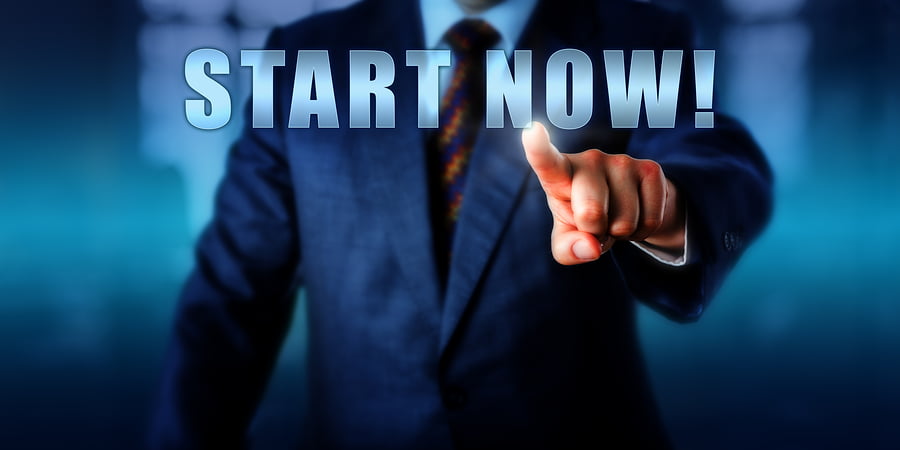 With the end of financial year approaching, many businesses are incredibly busy striving to meet current targets by June 30, dealing with the usual day to day activities and setting their budgets for 2016-17. A common challenge in this very busy period is finding the time to set your goals for the coming year. It's often a case of including some numbers in the budget and hoping it will all work itself out later – which can lead to some major challenges during the year.
If you want your team and your business to hit the ground running, now is the time to set your goals for the 2016-17 financial year.
Some people may be aware of the 'SMART' approach to goal setting however this has become somewhat irrelevant in recent times. A key aspect of establishing goals for your team is setting stretch targets which are challenging yet viewed as being achievable. It can be incredibly demotivating for the team when their stretch targets are perceived as unrealistic, impossible even. We have seen several business leaders set stretch targets for their teams that are seen as impossible and result in a dramatic increase in stress levels, disengagement, burn out and even staff turnover.
Involving the team in the goal setting process is vital to developing a deeper understanding of the logic behind how and why the targets have been derived. Taking the time now to ensure buy in from your team will save you much more time and effort in the long run and increase the likelihood of success.
One of the greatest challenges for entrepreneurs and business leaders who are ideas people is they can be challenged by the detail. They generate brilliant ideas, ideas that may never be realised as a result of not setting meaningful plans. The opportunity for entrepreneurs and business leaders is to engage an external expert with the tools and knowledge to take you and your team through the process and hold you accountable moving forward. That's where Leadership Creativity can help, we have years of experience in this process that will lead you to achieve greater results.
We will guide you through developing a clear plan for defining and achieving your goals and by when. We then chunk it down to weekly and monthly targets and monitor those targets regularly so you are able to monitor progress against the plan and work with the team to ensure they have what they need to succeed – after all that's what 'leading' a team is all about.
If you are in need of help in this area, please contact us now to discuss how Leadership Creativity can take away your pain and help you lead yourself and your team to greater success.