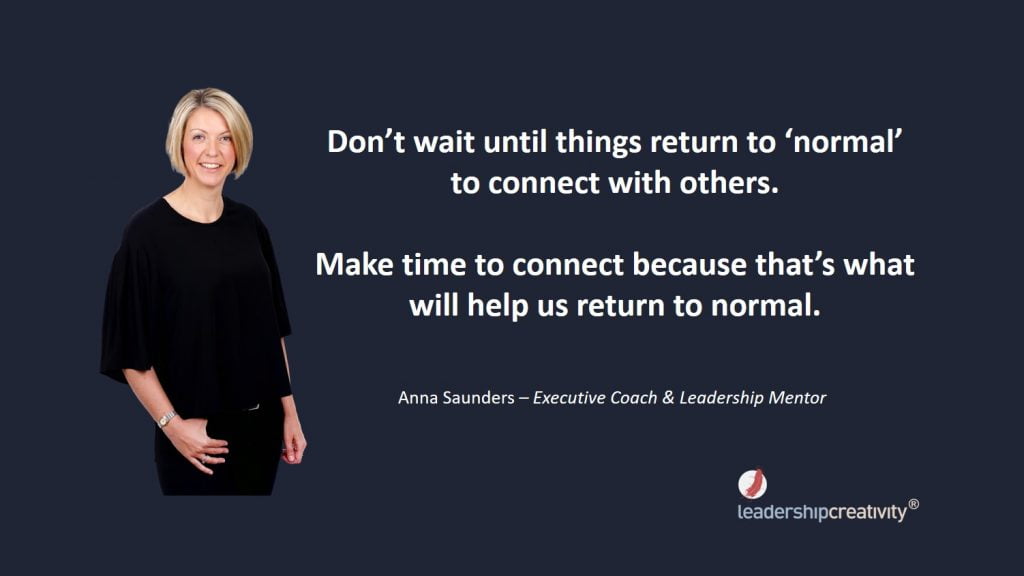 I've been putting off connecting with my wider network thinking that catch-up meetings can wait until life returns to 'normal', because non-urgent chats are more comfortable to have face-to-face instead of via phone or video.
I realised how much I've been missing the informal 'how are things going with you' discussions that used to take place over coffee or lunch. So, I've put in place more virtual coffee meetings and short 10-15 minute calls to see how people are going.
It's great to talk to my network about what's happening in their world plus it's made a big difference to how connected and engaged I feel.
If you feel like you're stuck in groundhog day and going through the motions each day, think about breaking your routine by taking some time out to have a chat with someone in your wider network. I'm happy to volunteer for a 15 minute chat any time!