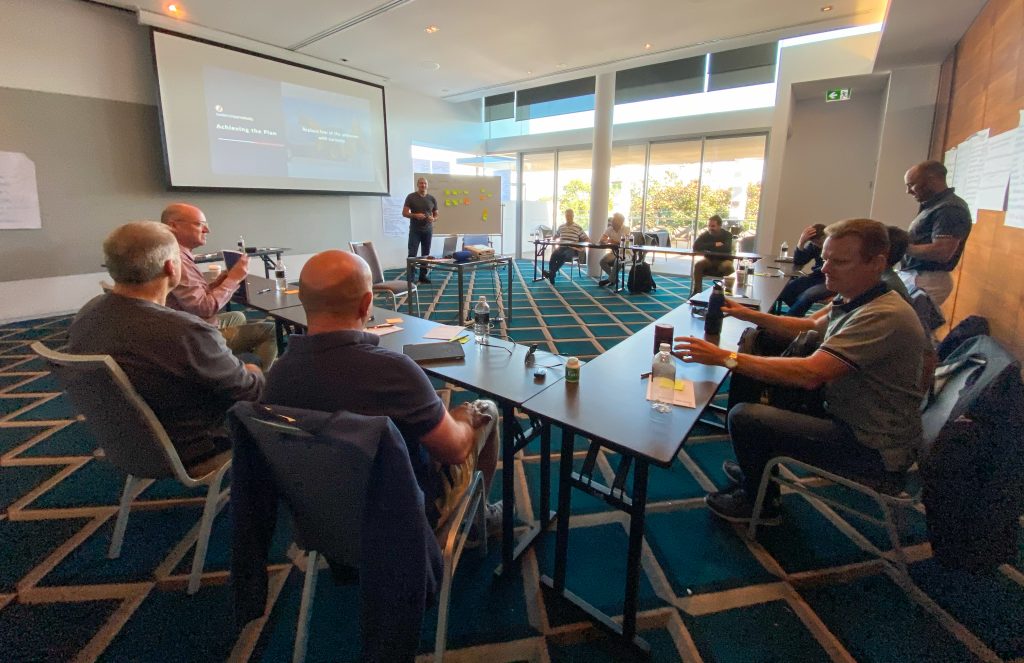 Developing a business strategy is a key to success for any business. The benefits of having an experienced coach to facilitate your Strategic Planning Workshop are enormous. Businesses will achieve far more beneficial outcomes, get better value for your time and effort and enhance the dynamic of your team working with a great facilitator.
Leadership Creativity recently facilitated a Strategic Planning Workshop for one of our key construction clients. We guided the team through developing their overall strategy, their vision, culture and establishing key objectives for the long and short term. The team enjoyed the process, built stronger relationships and developed clarity around where the business is heading and why. The workshop was a huge success.
Any business looking to develop or revise your strategy or achieve more from your workshops, should contact us now to discuss how we can help you gain better value with better outcomes.